San Juan del Sur, 
Nicaragua
7TH – 14TH JULY, 2018
What is Pen Paper Paradise Nicaragua?
You know that fantasy you have about running away to your own private island where someone else cooks, cleans and handles all the tedious life details while you relax, take care of yourself and WRITE!
That's my Nicaragua retreat!
PPP Nicaragua is an 8 day and 7 night night writer's paradise where you escape to a beautiful jungle resort, treat yourself like the literary genius you are, learn from intensive workshops, get a whole lotta writing done, and chill with 8 other amazing women writers by the beach + at your own private resort.
Yep, you read that right. You will have 8 days to do nothing but learn, write, and relax at your own private resort. (Hammocks and massages included!)
You simply can't help but be creative and write in this gorgeous and incredibly supportive setting!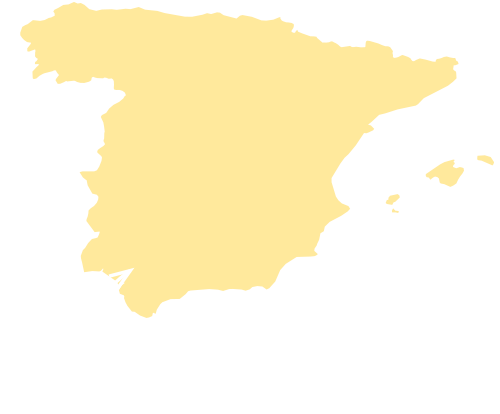 7th to 14th
July, 2018
San Juan del Sur
Nicaragua
I know it's hard to take a vacation. And it's equally hard to find time to write. Why not do both and do it in guilt free, luxurious, exotic style?
Hell yes!
WHAT YOU'LL GET AT Pen Paper Paradise Nicaragua
TO SUPPORT YOUR WRITING:
A full read of your work in progress with evaluation notes – Before the retreat, you'll have the opportunity to send me the pages you've written so far. I'll read them, comment and arrive at the retreat prepped and ready to discuss your book and create a plan for your week of writing. ($2000 value)
Daily workshops – I have 20+ years of teaching under my belt, so these workshops are definitely intensive! We'll dive deep into all areas of the writing process + writer life! Feel confident in your writing, craft an amazing story, and continue your writing flow even when life gets in the way! ($4000 value)
One on One time! – I'm available every day of the retreat to work with you (and only you!) to give feedback on your work, answer questions from the workshops, and help you craft a writing plan! ($2000 value)
A Private Online Writing Group — No one writes a book in a week — and I want you to finish your book — so I've created an online writing space where you'll find ongoing resources and encouragement after the retreat ends.
Work with Amazing Women Writers – My aim is to build a community that's safe, supportive, and inspiring. I work hard to make sure our group dynamic is on fire and continues long after the retreat! (PRICELESS) 

TO SUPPORT YOUR WELL BEING:
Eight days in a private resort with 9 other creative writers! Do morning yoga, meditate in a hammock, or take a dip in the ocean.  I've scheduled plenty of time to both write AND relax in this secluded tropical paradise. ($800 value)
Daily Yoga + Meditation – Each morning we'll start our day with either yoga, a guided meditation (in a hammock if you'd like) or both! You'll start your morning relaxed, energized and ready to create! ($1000 value)
Luxurious Tropical Massage – Use this anytime throughout the week. Best part, the masseuse comes right to your room. #LifeGoals ($150 value) 
Delicious Meals – You can't write on an empty stomach! All your meals will be provided by an onsite, open air restaurant. This restaurant is open all day so you can pop in for a bite anytime you want. Who doesn't love constant snacks? ($1200 value)
Adventurous Excursion – Early in your stay, we'll take an excursion to a private, secluded beach that's only accessible by boat! You'll have the option to hike, lay on the beach, or take some of the best selfies in the world. ($250 value)
PLUS extra bonuses I'll discuss with you in detail when we chat.
PPP Nicaragua is worth over $10,000 in value…
and that's NOT counting the priceless experience of having the time to write without distraction while building an amazing support group of fellow writers!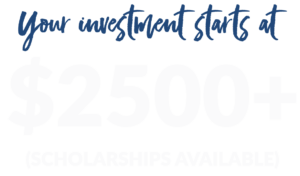 What We Cover in PPP Nicaragua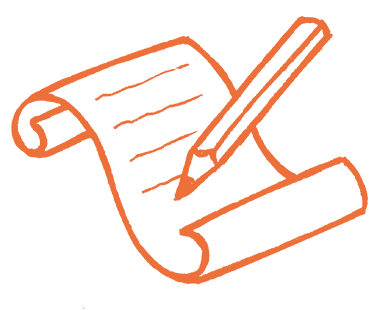 FREEWRITING TO FREEDOM
Freewriting is an amazing tool to help kick-start your brain + crush serious writer's block. Get writing faster and push through slumps with these tools!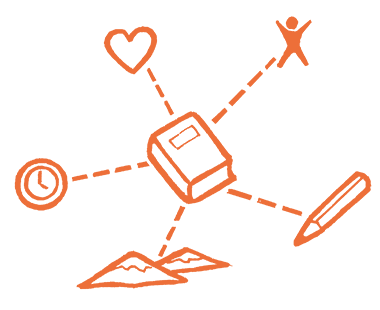 KILLER THEME AND STRUCTURE
We'll go over a number of story development strategies. This is the true nuts of bolts of your book, and you NEED to get this stuff down before diving in or continuing on!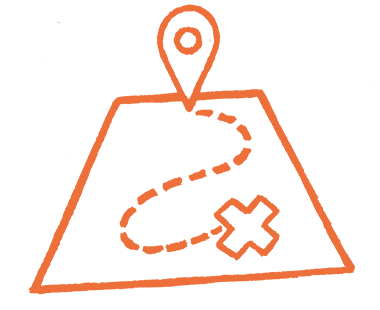 SMART PLOTTING
We'll spend an entire day going over strategies for plotting your plot! We'll cover stuff like how plots should reflect your themes, heighten characterization, and play with your reader's emotions.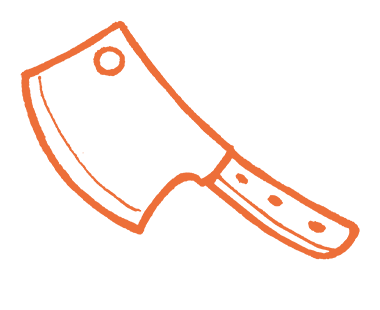 BUTCHER THAT SHITTY FIRST DRAFT!
It's just a fact, everyone's first draft is probably going to be shit. But that's FINE! It's part of the process. During this workshop you'll learn editing tools and help shape each other's work into an epic masterpiece in the works.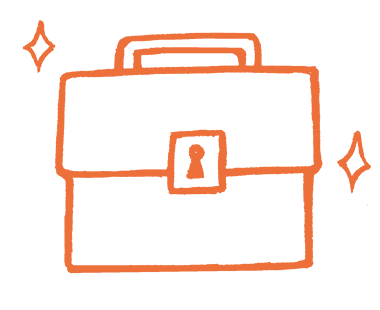 PROFESH AS POSSIBLE
I'll teach you strategies for pitching and submitting in a way that makes publishers swoon. Set income goals, writing objectives, and create strategies to make all this possible. Even if you're not looking to build a professional writing career, this info will help you get your book published!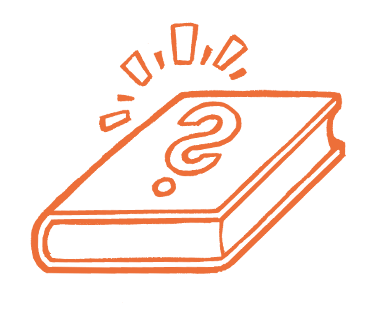 SO WE WROTE...NOW WHAT?
We'll construct a strategy to keep this writing party going! Chances are, you're not going to finish your book in 7 days (that would be nuts), BUT we'll lock in a plan so you can keep the momentum going and get this book DONE. We'll set goals, create a writing calendar, and figured out ways to make writing a priority in your life!
And don't worry, I'm not abandoning you after this retreat!
I'll be available to help you stay on track and hella motivated!
WHO IS THIS RETREAT FOR?
Women writers who are struggling to finish their first book!  It doesn't matter what level of writer you are (or THINK you are) or what genre you prefer, if you're serious about your writing goals, this retreat is for you! You just need to be ready to take risks, try new things, and be down for a little relaxation and fun too!
WHO IS THIS RETREAT not FOR?
Men. Sorry, dudes, you'll have to sit this one out.
Women NOT writing books. If you are interested in different kinds of writing, we can still chat, but this retreat is probably not what you'll need. I have other retreats focused on other kinds of writing throughout the year.
Women who aren't willing to learn, grow, share, and communicate. Basically, if you're not curious, don't sign up.
Accommodations
Our private resort is situated seemingly in the middle of the jungle, but is actually a short drive from town. It's pretty much the best of both worlds. If you're interested in exploring outside the resort you'll be free to do so. It's just a short walk to THREE of the area's best beaches! PLUS, you get FREE transportation to and from the airport.
Did you get enough pictures of this idyllic resort?
If not, here's some more!
Open air restaurant – Open all day!
Lagoon swimming pool + poolside gazebo
Hammocks galore
Free Wi-Fi
Lush private gardens
Grass volleyball court
24/7 security
Easy walk to three beaches
You'll have the option of choosing one of
TWO

amazing bungalows.
Private Bungalow
One HUGE bedroom
Spacious living room
Full kitchen
AC
Satellite TV
Shaded patio with seating
All apartments include
Two bedrooms
Spacious living room
Full kitchen
AC
Satellite TV
Shaded patio
Wrap around porch with seating
Private Hammock
Is Pen Paper Paradise the place for me to write my book?
How to grab your spot on this amazing Retreat!
I like to keep the retreats small and intimate,
so we have only [9] spots available!
Click the Apply or Let's Chat button anywhere on this page.
Fill out a SHORT questionnaire. (No writing sample required.)
We will have a short qualifier call to make sure this is the right retreat for you!
If we agree it's a fit, you'll need to pay a non-refundable 500USD deposit to secure your spot! I use Paypal and Stripe!
You'll receive a Welcome Message with a link to the retreat handbook which includes everything you need to know from what to pack to currency info etc.
You'll join the private FB group and meet the other members before our trip.
Then you mark your calendar, pack your beach clothes and meet me and your new writing community in Nicaragua!
What are your payment plan options?
You can pay all at once or in installments. All payments must be complete before the start of the retreat!
What food can we expect? I have a lot of allergies and intolerances.
Don't worry! I'll be asking for everyone's dietary restrictions and the restaurant will make accommodations. The food at the restaurant at Mango Rosa has a HUGE variety so there's bound to be something for everyone!  It's hard to write on empty, sad tummy, so I make good food a big priority.
How do I get to the retreat?
You'll fly into the nearest airport where I'll arrange transportation to pick you up and bring you to the retreat.  You'll get the address and all the other pertinent details in a Welcome Packet once you're officially in!
When do you close registration for the retreat?
Since we have a limited number of spots available (9), registration closes when all the beds are full.
What's included in PPP?
I like to say that if you can show up to one of my retreats with no money in your pocket and still have everything you need. I take care of food, accomodation, massages, transportation and morning yoga and meditation. PLUS all workshops, one-on-ones and a read through of your work-in-progress with notes prior to the retreat.
What's not included in PPP?
Your airfare, additional transportation, booze, additional massages, or adventures.
Do you have a money back guarantee?
Six months prior to the retreat or longer, you can cancel and receive a refund of all but the 500USD nonrefundable deposit. Between six months and 2 months prior to the retreat, you will receive a 50% refund when you cancel. No refunds when you cancel two months prior to the retreat or less.
I can take certain extenuating circumstances into consideration, but this is a commitment! I shape the course around it's members so if people drop out that's not great for the group as a whole!
I have another question not listed here, how do I contact you?